"Search Engine Optimisation (SEO) is the art that keeps your website famous on the search engines" … in layman's terms. You may either pick our generic SEO package, or outline your exact requirements & budget, and we will design a package specific to your needs. To understand SEO comprehensively, if you don't already, we recommend reading this article on Wikipedia.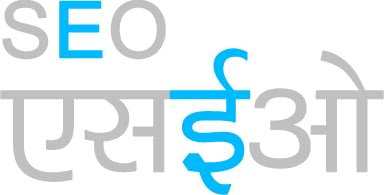 Search Engine Optimisation – Get Expert Help
Get our expert help with the Search Engine Optimisation of your precious website. Climb among the top search rankings on Google, Bing and Yahoo! – boost your business and achieve your goals!
The journey to the top of search rankings is a never-ending one. Because once you reach the top, you've got to maintain the top spot. With careful planning, strategy and execution, we can achieve results that make an impact.

Top Benefits of SEO
Get discovered by real people searching for your products & services

Attract quality (organic) traffic that's more likely to convert

Increase your sales and leads

Better Return on Investment (ROI) in the long-run

Increase your website traffic without having to pay for advertising

Solid SEO establishes trust and credibility

Acquires more 'clicks' than PPC advertising

Best chance for small businesses against their big-spending counterparts

Unlike paid advertising, SEO results are long-lasting

Move ahead of your competition
---
REASONABLE PRICE, BIG EFFECTS
---
Case Study
Client: International Travellers' Hostel
Location: Varanasi, India
Category: Hotel/Hostel/Accommodation
Target Keywords: "book", "hostel", "varanasi"
Objective: Attract traffic actively looking to book hostels in Varanasi
The Case – September 2018
International Travellers' Hostel (ITH) is a small business – a backpackers' hostel with two branches in Varanasi. Varanasi is a prime location for accommodation providers – it is one of India's most-travelled cities. We are competing against giant domestic and international booking portals such as Booking.com, GoIbibo, and Hostelworld, as well as India's own hostel chains. These booking portals (or OTAs) are big spenders, and many of these hostel chains have branches in Varanasi.
Our solid SEO strategy and execution has kept us among the top spots since ITH's launch in early 2013.

Search Phrase
In this case we are using the search phrase 'book hostel in varanasi'. Immediately below the search box you will see the first result, which is in fact a paid advertising. And of course it's by one of the big spenders – Booking.com.

Hotel Results Box
Here we see the 'hotel results box' immediately below the 2nd advertising spot upon making the search, and before any organic search results. International Travellers' Hostel is ranked 1st within the hotel results box.
Hotel results box is a feature of Google Search whereby you can book a hotel on their official or the travel agency's website. In some cases it is possible to complete the booking directly on Google.

Search Results


After the hotel results box come the actual organic search results. Here you can see International Travellers' Hostel is ranked #3 – stacked towards the top, sandwiched between all the big spenders. In fact, the hostel's direct competitors begin to show only at #9; and which, indeed, is India's largest hostel chain.

Summary
From this SEO case study we can see that by implementing a solid SEO strategy it is possible to beat your competition without spending a fortune. International Travellers' Hostel does engage in PPC advertising campaigns from time-to-time. But the frequency and budget of those campaigns are easily dwarfed by those of the giant travel agencies.
Of course the hostel isn't ranked #1 in this case, which calls for ongoing search engine optimisation efforts on our part. But given the rank stacked against the competition – direct and indirect – #3 isn't a bad spot.
---
Get SEO